Reflect Daurelle's values through the new site
Daurelle is recognized in Provence for placing customer satisfaction at the heart of their concerns. Through design, we wanted to convey a feeling of confidence while highlighting the personalized and exemplary service of the real estate agency. The quality and efficiency of Daurelle's services are largely based on the innovative technological tools used, and we have also made sure to transmit this idea through our design.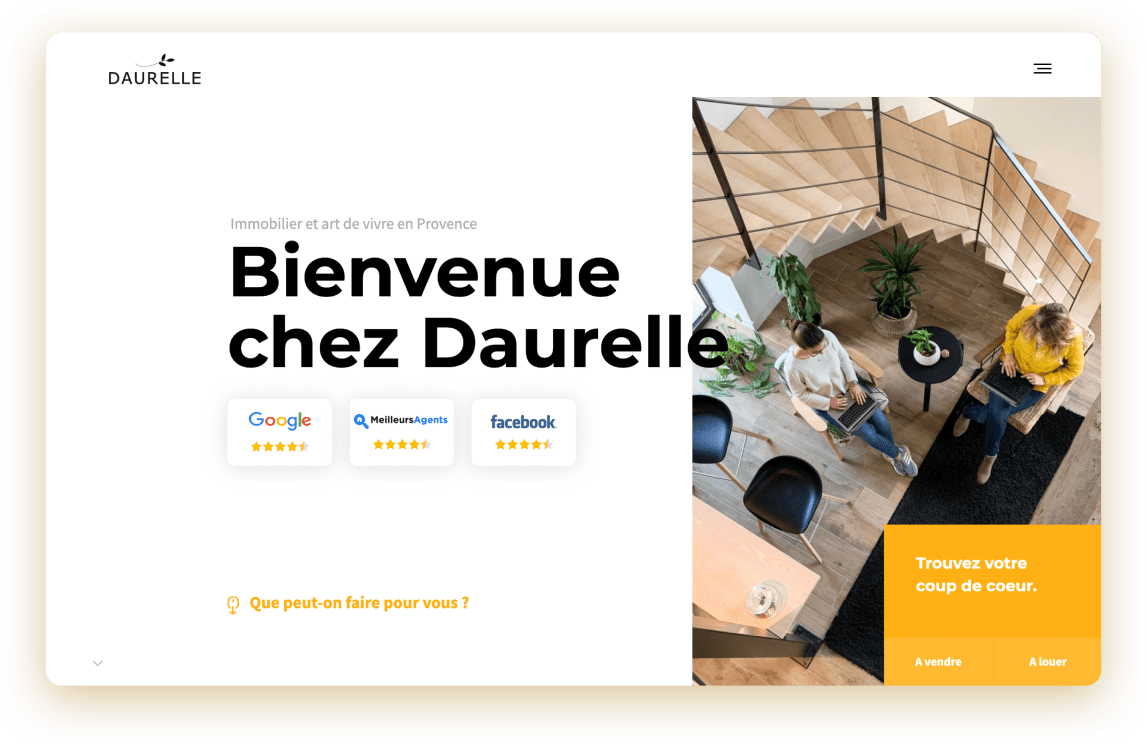 Remote collaboration with complete peace of mind
Daurelle being based in the south of France and ergonomic in Brussels, a large part of our collaboration happened virtually. What might seem like a challenge at first glance turned out to be very easy. Indeed, thanks to current tools (video conferences, collaborative sharing, etc.), we have managed to be as efficient as with our local customers.
Find the dream property according to your lifestyle
A very important point for our client was to allow users to quickly find the dream property according to their lifestyle. Some prefer to live in the heart of the village, while others are more inclined to live in the countryside or in the city. For Daurelle, this is where the search for customers begins. So we imagined the search system following this idea.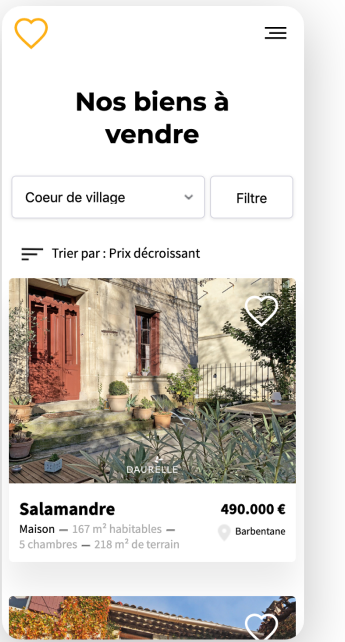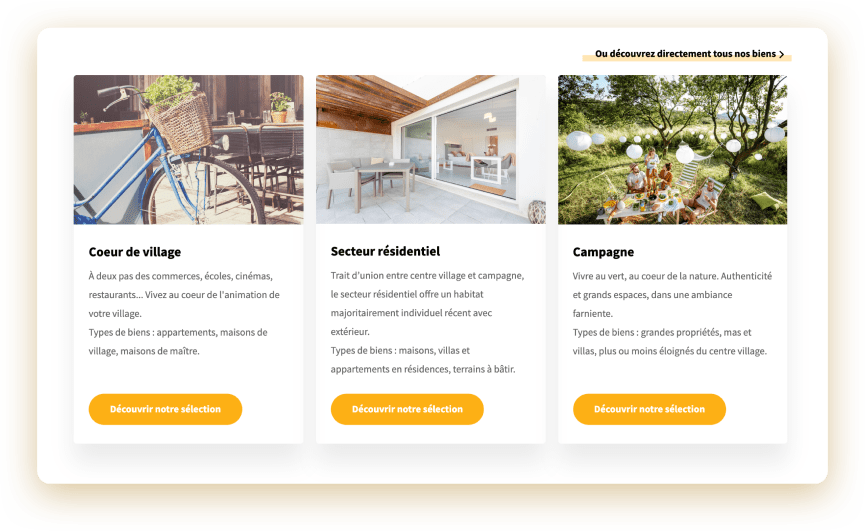 We called on Ergonomic for the complete overhaul of our real estate site. Charles, Julien and the whole team quickly identified our needs and expectations. It was a pleasure to work with them throughout this project.
A big thank you for your responsiveness, your strength of proposal and of course for your kindness. We are delighted with the result!
— Clémentine Daurelle
Present Daurelle's wide range of services in a clear and engaging way.
Daurelle offers a quantity of service to help their customers. The challenge was to present them clearly and make it easy for the user to navigate. We have made it so that he can, with a click, have an overview of the services, and then if he wishes, find out more. Each service has a clear and engaging page.