Quick and easy booking
The main goal of the redesign was to increase the booking conversion while making it easier for the back-office team to get the all informations needed to schedule a ride. We designed an easy and complete booking system, then synchronized it entirely with our client booking management tools. What about the result? A 60% increase in conversion within 3 months and a happier, less stressed back-office team at Belgium Limousine Services.
A design that expresses the deep story of the company
Belgium Limousine Services has been in the passenger transport sector since 1986. The design needed to reflect that heritage while being fresh and timeless.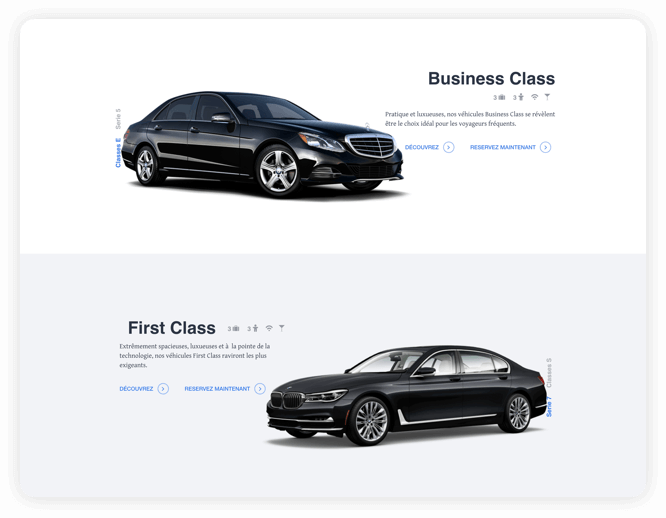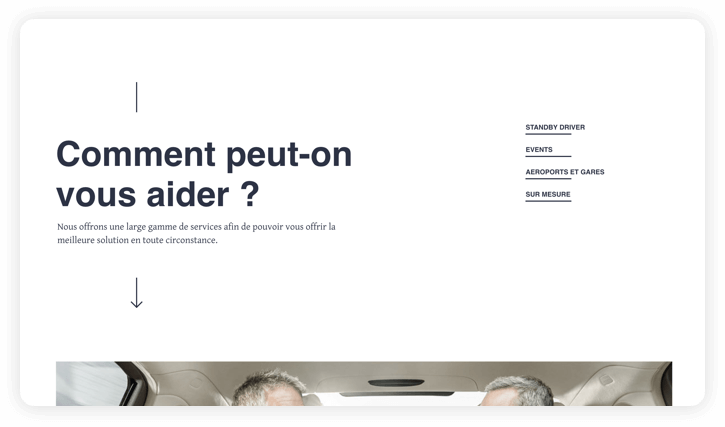 I'd like to share my experience regarding the collaboration we had and still have with Ergonomic. First and foremost, their structure makes you define exactly what you need with a precise website's architecture. This key step is usually forgotten in other web-designer companies because they expect you to come with the structure and simply design it. With Ergonomic I shared my experience with Djihed, and we exchanged until we (me as a professional in my sector and him putting himself in a random customer's skin)
found the perfect architecture to be handy and costumer friendly. After that, the process in on the way and the feedback exchanged helped to reach our goal (efficience - visual - professional). Quickly, Charles and his development team understood the direction we wanted to go to. We were pleased to collaborate with them and plan in a near future to produce the version 2 of our website. It was a essential part of the growth and success we have today!
— Malik Abrighach, CEO of Belgium Limousine Services
A attentive focuson SEO
We worked hard to make Belgium Limousine Services appears first in search engines when someone is looking for a VIP driver. This increased the number of visits on the site and the number of bookings.